Coronavirus
Connecticut's official coronavirus death toll rose by another 58 people Wednesday, bringing the state's total since the start of the pandemic to 335, the state announced Wednesday. The number of people hospitalized for COVID-19 increased by 110 to a current total of 1,418.
Read More
U.S. Sen. Bernie Sanders has dropped out of the running for the Democratic presidential nomination, but his decision Wednesday to remain on the ballot could force Connecticut to hold what's essentially a meaningless primary under the threat of COVID-19.
Read More
More From Connecticut Public Radio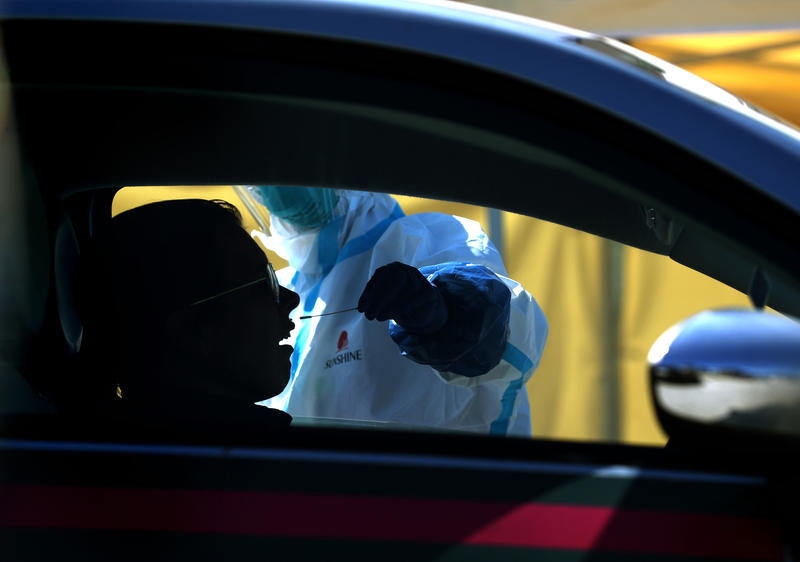 After a slow start, testing for COVID-19 has begun to ramp up in recent weeks. Giant commercial labs have jumped into the effort, drive-up testing sites have been established in some places, and new types of tests have been approved under emergency rules set by the Food and Drug Administration. But even for people who are able to get tested (and there's still a big lag in testing ability in hot spots across the U.S.), there can be a frustratingly long wait for results — not just hours, but...
Read More
The Coronavirus Crisis
Connecticut History
CURIOUS Q & A from Civic Science
Call in to talk to host Lucy Nalpathanchil where we highlight CT's diverse communities--and we want to hear your stories. Every day (except Wed.) at 9 am and 8 pm.
Colin covers topics that vary widely from day-to-day. Listen to hear a thoughtful, smart, interesting conversation with amazing guests. Every day at 1 pm and 9 pm.
Connecticut's best journalists come out of the political trenches every Wednesday at 9 am and 8 pm for our weekly news roundtable.
Our weekly show is about all of New England, America's oldest place, at a time of change. Every Thursday at 2 pm and Sundays at 6 pm.
Get ideas for easy cooking and healthful living every Thursday at 3 pm.