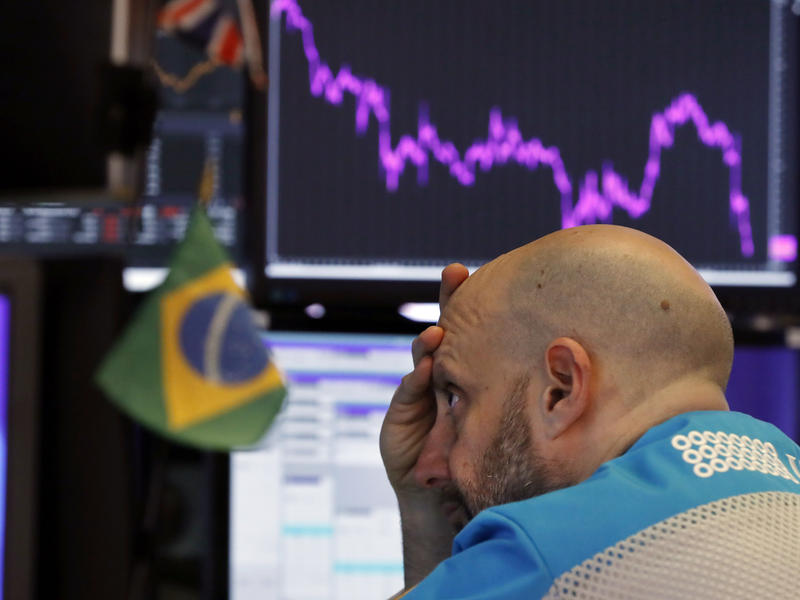 Stocks fell sharply for a second day in a row. The Dow dropped 879 points on Tuesday, after tumbling more than 1,000 points on Monday. While the coronavirus outbreak in China appears to have peaked, investors are worried by the growing number of cases in other countries, as well as a warning from U.S. health officials that the virus could hit closer to home. Just last week, the S&P 500 stock index was hitting record highs. Now it's fallen more than 6% in just the last two days. Financial...
Read More
Amid pushback from Republicans and thousands of outraged parents, the legislature's Public Health Committee voted Monday to advance a bill that would ban religious exemptions to mandatory immunizations in Connecticut.
Read More
More From Connecticut Public Radio
Richard Colangelo Jr., recognized most recently as the prosecutor in the Fotis Dulos murder case, is Connecticut's newest chief state's attorney. The former Stamford state's attorney is settling into his role as the state's top prosecutor and administrative head of the Division of Criminal Justice. He replaced Kevin Kane, who recently retired as the state's longest-serving chief state's attorney after 13 years in the position.
Read More
Call in to talk about where we live and who we are. Our show highlights Connecticut's diverse communities -- and we want to hear your stories.
We feature topics that vary widely from day to day. You'll hear a thoughtful, smart, interesting conversation with amazing guests.
CURIOUS Q & A from Civic Science
Connecticut's best journalists come out of the political trenches every Wednesday for our weekly news roundtable.
Does the Trump impeachment drama feel like drinking from a fire hose? If so, join host Colin McEnroe, public radio personality and columnist, for an weekly round up.