Coronavirus
This post has been updated. Two state universities are transforming athletic centers into mobile field hospitals in anticipation of a COVID-19 patient surge. The move comes as the state enters what's expected to be its worst month of illness, death, and hospitalization ushered in by a worldwide pandemic -- a surge marked by the state's first reported infant death from coronavirus.
Read More
Senate Republican Leader Len Fasano, R-North Haven, is not seeking re-election, opening a fight to succeed him in a suburban New Haven district and as leader of the GOP minority in the Connecticut Senate.
Read More
More From Connecticut Public Radio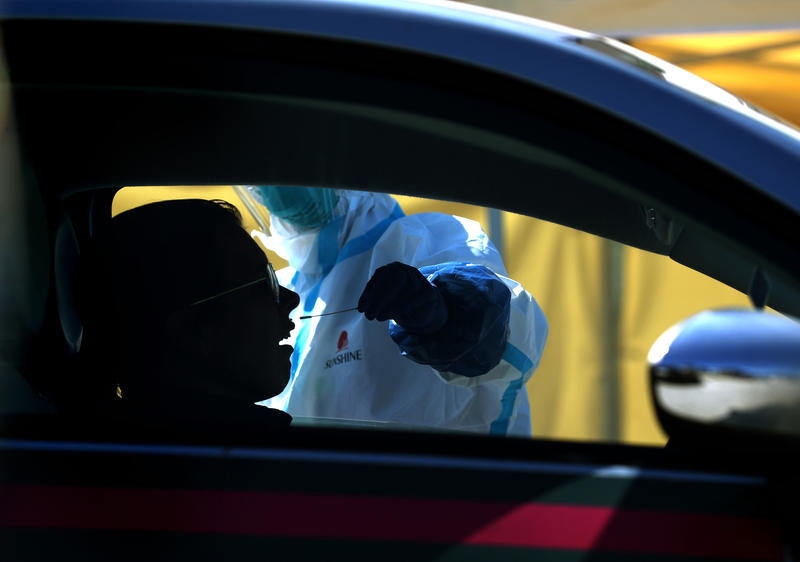 After a slow start, testing for COVID-19 has begun to ramp up in recent weeks. Giant commercial labs have jumped into the effort, drive-up testing sites have been established in some places, and new types of tests have been approved under emergency rules set by the Food and Drug Administration. But even for people who are able to get tested (and there's still a big lag in testing ability in hot spots across the U.S.), there can be a frustratingly long wait for results — not just hours, but...
Read More
The Coronavirus Crisis
Connecticut History
CURIOUS Q & A from Civic Science
Call in to talk to host Lucy Nalpathanchil where we highlight CT's diverse communities--and we want to hear your stories. Every day (except Wed.) at 9 am and 8 pm.
Colin covers topics that vary widely from day-to-day. Listen to hear a thoughtful, smart, interesting conversation with amazing guests. Every day at 1 pm and 9 pm.
Connecticut's best journalists come out of the political trenches every Wednesday at 9 am and 8 pm for our weekly news roundtable.
Our weekly show is about all of New England, America's oldest place, at a time of change. Every Thursday at 2 pm and Sundays at 6 pm.
Get ideas for easy cooking and healthful living every Thursday at 3 pm.