Coronavirus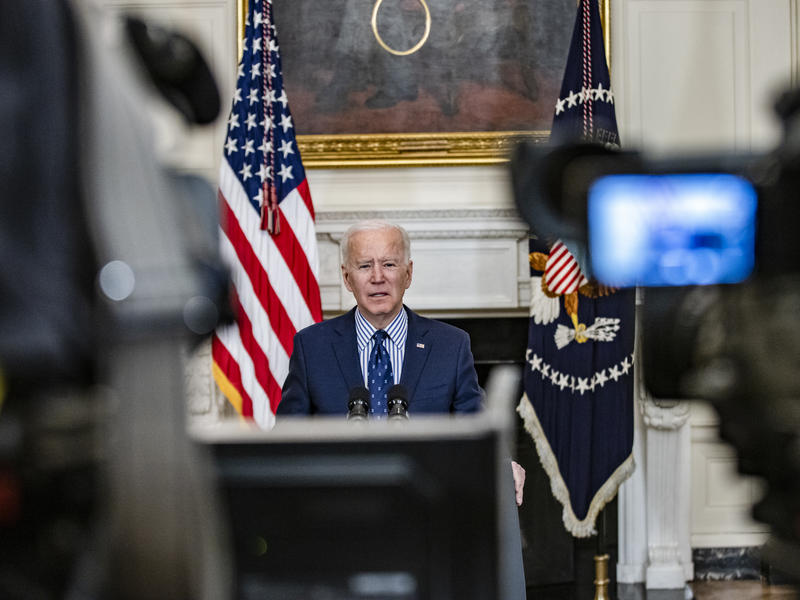 In remarks after a divided Senate approved his $1.9 trillion coronavirus relief plan, President Biden praised lawmakers for securing the additional round of aid and thanked the American people for making it possible through their "overwhelming bipartisan support." The "American Rescue Plan" has been a priority of the Biden administration, and is poised to deliver a fresh round of financial assistance to individuals, families, schools and businesses hard hit by the coronavirus pandemic....
Read More
Hanging behind Gov. Ned Lamont's desk is the painting "Right to Know." Norman Rockwell completed it in 1968, years after the artist best known for folksy Saturday Evening Post illustrations had turned to serious themes, including distrust in government.
Read More
More From Connecticut Public
The Radical Black Art and Performance Series features virtual performances, film screenings, discussions and workshops by LGBTQ artists and scholars of color.
Read More
Vaccinations continue across Connecticut with the Centers for Disease Control and Prevention reporting Friday a total of 1,421,045 doses have been distributed to the state and 1,121,517 doses have been administered. So far, about 22.2 % of Connecticut's population has received at least one vaccine dose and 8.9% are fully vaccinated, according to CDC data.
Read More
Colin covers topics that vary widely from day to day. Listen to hear a thoughtful, smart, interesting conversation with amazing guests. Every day at 1 pm and 9 pm.
CURIOUS Q & A
Our weekly show is about all of New England, America's oldest place, at a time of change. Every Thursday at 2 pm and Sundays at 6 pm.
Transcend assumptions. Humanize the stereotyped. Understand the misunderstood.