Middle East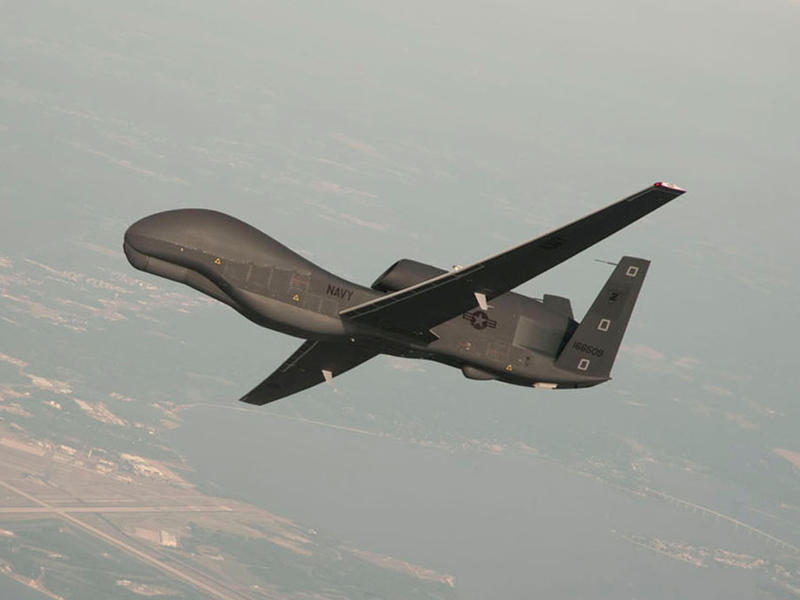 Updated at 10:15 a.m. ET Iran's Revolutionary Guard announced Thursday that it had shot down a U.S. drone over its territory to send "a clear message" to America, but a U.S. official tells NPR that the targeted unmanned aircraft was operating in international airspace. Iran's Islamic Revolutionary Guard Corps said Thursday that it downed an RQ-4 Global Hawk surveillance drone that had entered Iranian airspace around Kouhmobarak district in country's south, near the Gulf of Oman. "Iranian...
Read More
It was during his freshman year of high school when Sam Smith approached his doctor — he had been exploring his sexuality for a couple years. "I was like, hey, I'm having sex with guys," he said, recounting the doctor's visit. "What do I do?" Smith hoped that his doctor would suggest pre-exposure prophylaxis, or PrEP, which is a daily pill that can prevent someone from contracting the HIV virus if they're exposed to it.
Read More
More From Connecticut Public Radio
Gov. Ned Lamont marked the end of his first legislative session with a casual four-minute address to the General Assembly shortly after midnight Wednesday, inviting 187 lawmakers to join him for a drink in his office, and offering a wry reminder that they are coming back for special session.
Read More
Special Reporting Project
Military
Amid growing tensions in the Middle East, Connecticut's Air National Guard troops are heading overseas. On June 18, a ceremony to commemorate the deployment of nearly 150 members of the 103rd Airlift Wing was held at the Bradley Air National Guard Base hangar.
Read More
Crime
Norwalk officers spoke Tuesday about a homicide "cold case" that they've now been able to close after three decades. Marc Karun was charged last week with first-degree kidnapping and murder with special circumstances in connection with the brutal 1986 killing and sexual assault of 11-year-old Kathleen Flynn.
Read More
WNPR Shows
Call in to talk about where we live and who we are. Our show highlights Connecticut's diverse communities -- and we want to hear your stories.
We feature topics that vary widely from day to day. You'll hear a thoughtful, smart, interesting conversation with amazing guests.
Connecticut's best journalists come out of the political trenches every Wednesday for our weekly news roundtable.