White House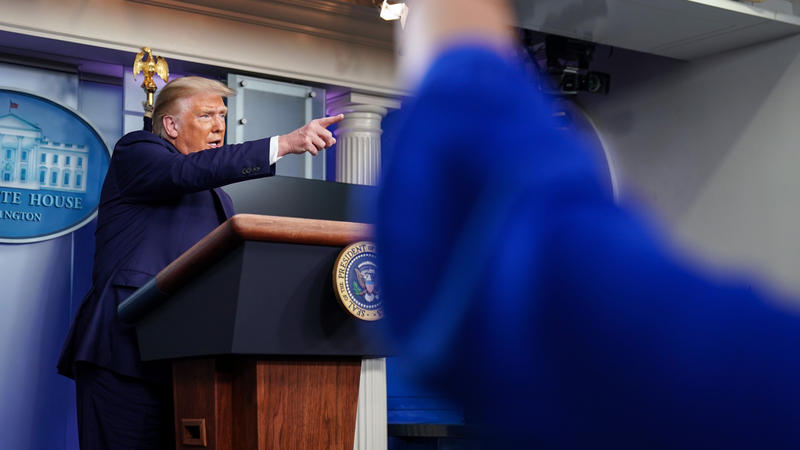 Updated at 8:40 p.m. ET A New York Times investigation published on Sunday said that President Trump paid just $750 in federal income taxes each year in 2016 and 2017, which the president denied at a news conference using a familiar retort: "fake news." The Times cites Trump's long-sought-after tax returns, further reporting that he paid no income taxes at all in 10 of the previous 15 years as Trump reported massive losses to his businesses. Among its other findings, the investigation...
Read More
Hartford currently sits in last place among cities in the nation in responding to the 2020 census. Last week a federal judge ordered the deadline extended through Oct. 31, giving the city a few more weeks to target hard-to-count areas. But now the White House is appealing that order.
Read More
More From Connecticut Public Radio
As the seasons begin to change and the weather gets colder, restaurant owners are urging Gov. Ned Lamont to expand indoor dining and provide broader guidelines for indoor events. Otherwise, some say they won't survive.
Read More
The Coronavirus Crisis
How Well Do You Know CT History?
CURIOUS Q & A
Seasoned, a new radio show and podcast explores our state's seasonal ingredients and the passionate people who grow and cook our food.
Call in to talk to host Lucy Nalpathanchil where we highlight CT's diverse communities--and we want to hear your stories. Every day (except Wed.) at 9 am and 8 pm.
Colin covers topics that vary widely from day-to-day. Listen to hear a thoughtful, smart, interesting conversation with amazing guests. Every day at 1 pm and 9 pm.
Connecticut's best journalists come out of the political trenches every Wednesday at 9 am and 8 pm for our weekly news roundtable.
Our weekly show is about all of New England, America's oldest place, at a time of change. Every Thursday at 2 pm and Sundays at 6 pm.