Isaias
Power outages were reported across Connecticut after Tropical Storm Isaias ravaged the state with high winds Tuesday. Downed trees blocked roads and brought down power lines in many towns with winds as high as 70 mph. Utilities say it may take several days for full restoration of power.
Read More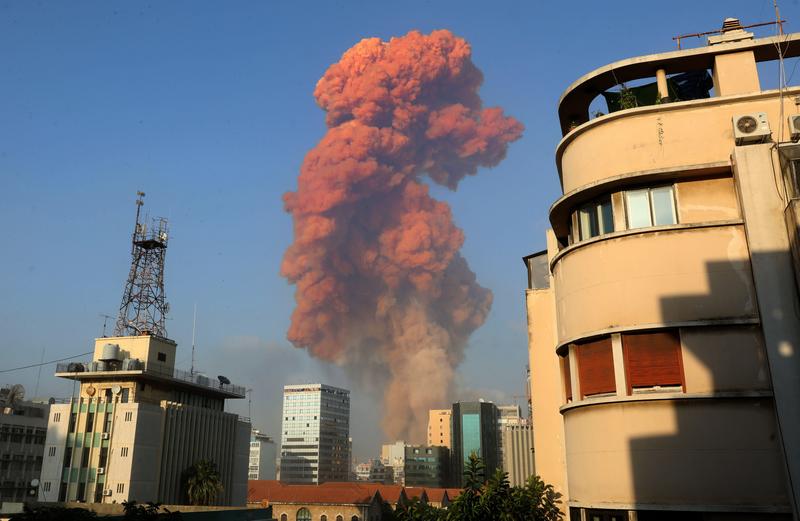 An enormous explosion shook Beirut, Lebanon, on Tuesday. At least 70 people are dead and at least 2,700 people were hurt, according to Minister of Health Hamad Hassan. The death toll is expected to rise as officials search for people who have been reported missing. Buildings collapsed and glass shattered as helicopters and firefighters doused the flames in the city's port. Hospitals were overwhelmed, and ambulances lined up to work on search-and-rescue operations. Read the latest on the...
Read More
More From Connecticut Public Radio
Officials in Darien are warning about a rise in COVID-19 cases among children and teens.
Read More
First Wave
The Coronavirus Crisis
How Well Do You Know CT History?
CURIOUS Q & A
Call in to talk to host Lucy Nalpathanchil where we highlight CT's diverse communities--and we want to hear your stories. Every day (except Wed.) at 9 am and 8 pm.
Colin covers topics that vary widely from day-to-day. Listen to hear a thoughtful, smart, interesting conversation with amazing guests. Every day at 1 pm and 9 pm.
Connecticut's best journalists come out of the political trenches every Wednesday at 9 am and 8 pm for our weekly news roundtable.
Our weekly show is about all of New England, America's oldest place, at a time of change. Every Thursday at 2 pm and Sundays at 6 pm.