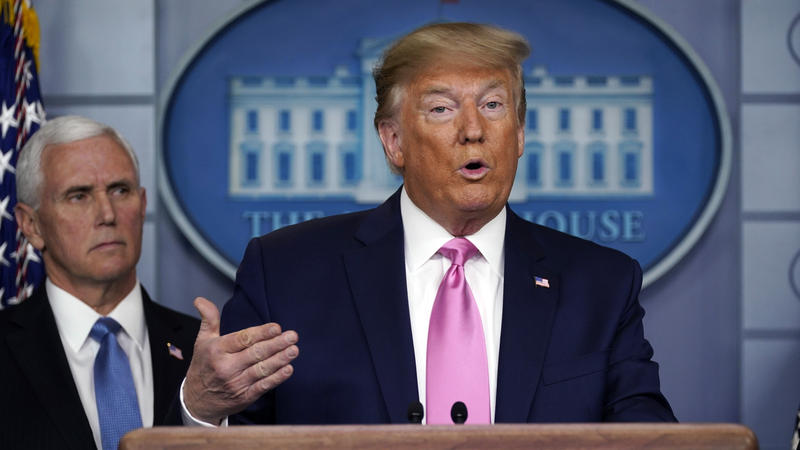 Updated at 10:17 p.m. ET Hours after the White House rejected the idea of appointing a coronavirus czar, President Trump on Wednesday put Vice President Pence in charge of the administration's response to the disease. "We're doing really well, and Mike is going to be in charge," Trump said, noting that Pence's experience as governor of Indiana made him adept at working with state and local health authorities. "This is not a czar," the president later added. The president's remarks came as the...
Read More
Connecticut officials and health experts say it's only a matter of time before the global outbreak of a novel coronavirus reaches local communities in the state, but Gov. Ned Lamont said Wednesday the state is ready.
Read More
More From Connecticut Public Radio
Richard Colangelo Jr., recognized most recently as the prosecutor in the Fotis Dulos murder case, is Connecticut's newest chief state's attorney. The former Stamford state's attorney is settling into his role as the state's top prosecutor and administrative head of the Division of Criminal Justice. He replaced Kevin Kane, who recently retired as the state's longest-serving chief state's attorney after 13 years in the position.
Read More
Call in to talk about where we live and who we are. Our show highlights Connecticut's diverse communities -- and we want to hear your stories.
We feature topics that vary widely from day to day. You'll hear a thoughtful, smart, interesting conversation with amazing guests.
CURIOUS Q & A from Civic Science
Connecticut's best journalists come out of the political trenches every Wednesday for our weekly news roundtable.
Does the Trump impeachment drama feel like drinking from a fire hose? If so, join host Colin McEnroe, public radio personality and columnist, for an weekly round up.