Elections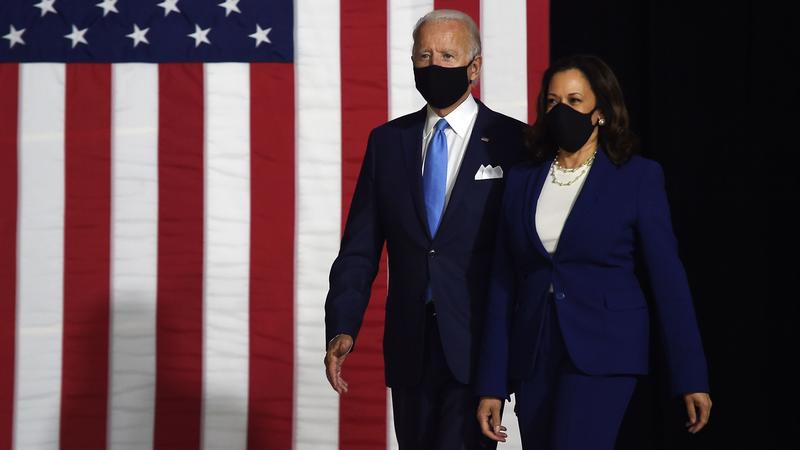 Updated at 7:38 p.m. ET Presumptive Democratic presidential nominee Joe Biden and his newly named running mate, Sen. Kamala Harris of California, made their first joint appearance Wednesday following Biden's announcement of the selection a day earlier. "I have no doubt that I picked the right person to join me as the next vice president of the United States of America," Biden said in scripted remarks at a high school in his hometown of Wilmington, Del. Amid the coronavirus pandemic, an...
Read More
A young man with his girlfriend stood in the shade under an awning at the side of an RV truck parked near Barnard Park in Hartford on a recent Tuesday morning. Holding a bag in one hand and reaching through an opening in a screened door with the other, he dropped empty, used syringes into a medical waste bucket. "Eighty-eight, eighty-nine, ninety," he counted, each needle making a thunk as it disappeared into bright red plastic.
Read More
More From Connecticut Public Radio
Officials in Darien are warning about a rise in COVID-19 cases among children and teens.
Read More
The Coronavirus Crisis
CURIOUS Q & A
How Well Do You Know CT History?
Call in to talk to host Lucy Nalpathanchil where we highlight CT's diverse communities--and we want to hear your stories. Every day (except Wed.) at 9 am and 8 pm.
Colin covers topics that vary widely from day-to-day. Listen to hear a thoughtful, smart, interesting conversation with amazing guests. Every day at 1 pm and 9 pm.
Connecticut's best journalists come out of the political trenches every Wednesday at 9 am and 8 pm for our weekly news roundtable.
Our weekly show is about all of New England, America's oldest place, at a time of change. Every Thursday at 2 pm and Sundays at 6 pm.