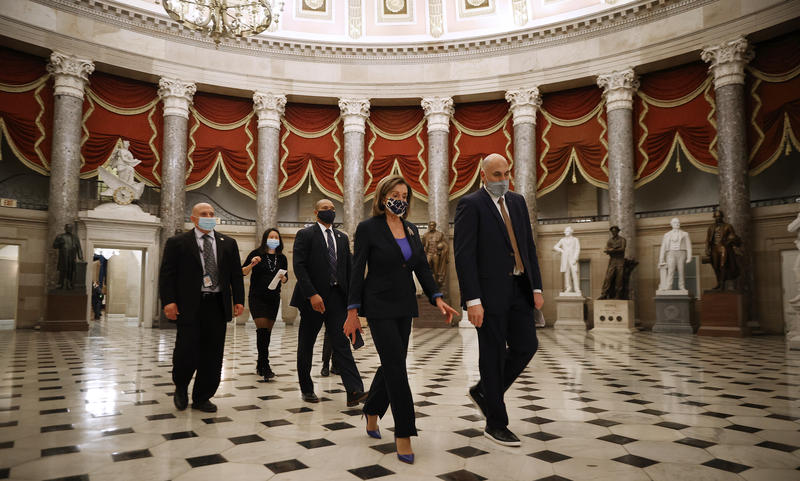 The House of Representatives is on track to impeach President Trump for the second time in 13 months — marking him as the only president to receive the rebuke twice in history. This time, though, impeachment could be bipartisan. Republicans all opposed the House vote in December 2019 , arguing that it was politically driven. But now some GOP lawmakers are joining Democrats at pointing the finger at the president for using rhetoric that helped spark a violent insurrection at the Capitol last...
Read More
U.S. Sen. Richard Blumenthal of Connecticut said impeachment may be the only alternative to remove President Donald Trump from office after last week's violent pro-Trump assault on the U.S. Capitol.
Read More
More From Connecticut Public
Several national polls and surveys show that a growing number of people are willing to get a COVID-19 vaccine when it's their turn. But with vaccine supply limited in the first weeks and months of distribution, Connecticut will have to prioritize exactly who comes next in line after hospital employees, health workers and people in long-term care facilities.
Read More
State public health officials say 164 of Connecticut's 169 towns are now at the highest alert level for COVID-19. That's an increase over last week's total of 161 towns. As of Tuesday, public health officials report 1,154 people currently hospitalized with COVID-19.
Read More
CURIOUS Q & A
Our weekly show is about all of New England, America's oldest place, at a time of change. Every Thursday at 2 pm and Sundays at 6 pm.
Transcend assumptions. Humanize the stereotyped. Understand the misunderstood.
Colin covers topics that vary widely from day to day. Listen to hear a thoughtful, smart, interesting conversation with amazing guests. Every day at 1 pm and 9 pm.