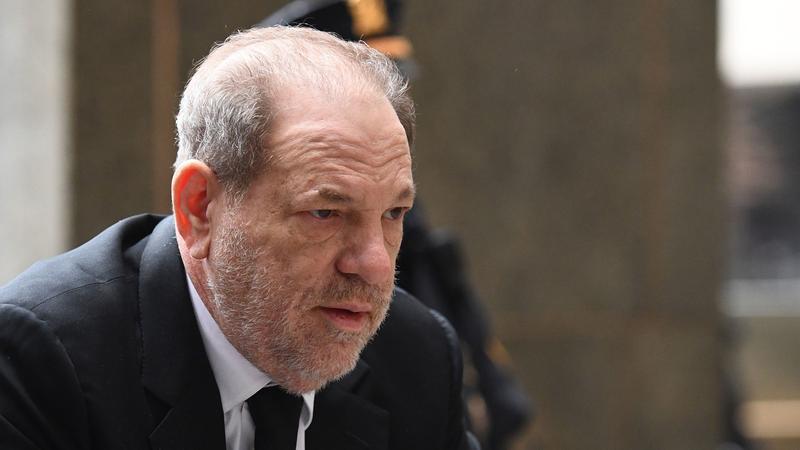 Editor's note: This report includes graphic descriptions of sexual assault accusations. Updated at 3:42 p.m. ET A Manhattan jury has found Harvey Weinstein guilty of rape and sexual abuse but acquitted him of the most serious charges, capping one of the most closely watched trials of the #MeToo era . The mixed verdict means the former Hollywood producer will likely spend time in prison. It also is some measure of vindication for the six women who testified that Weinstein attacked and sought...
Read More
Two runners mentioned in a lawsuit over the participation of transgender athletes in Connecticut high school sports raced against each other Saturday at a state track championship in New Haven.
Read More
More From Connecticut Public Radio
Richard Colangelo Jr., recognized most recently as the prosecutor in the Fotis Dulos murder case, is Connecticut's newest chief state's attorney. The former Stamford state's attorney is settling into his role as the state's top prosecutor and administrative head of the Division of Criminal Justice. He replaced Kevin Kane, who recently retired as the state's longest-serving chief state's attorney after 13 years in the position.
Read More
Call in to talk about where we live and who we are. Our show highlights Connecticut's diverse communities -- and we want to hear your stories.
We feature topics that vary widely from day to day. You'll hear a thoughtful, smart, interesting conversation with amazing guests.
CURIOUS Q & A from Civic Science
Connecticut's best journalists come out of the political trenches every Wednesday for our weekly news roundtable.
Does the Trump impeachment drama feel like drinking from a fire hose? If so, join host Colin McEnroe, public radio personality and columnist, for an weekly round up.